It's November,
And BLACK FRIDAY is LIVE
We have a shop full of bikes ready to ship out for your family's special holiday "splurge gift" at our BEST PRICE OF THE YEAR!!! With 3 new gorgeous colors in the line-up, and a new accessory too - you won't want to miss this! Make memories all year long with a new beautiful bucket bike. E-kits and accessories are all on sale too.
New Limited Edition Colors are included in the Black Friday Sale!
And best price on e-kits to make your existing bucket bike electric. It's a game-changer 
MADSEN COMMUNITY ROCKS
October was a blur and a blast. Thank you for all the halloween bike entries. They were all sooo fun and creative this year!
 The MADSEN traveling trophy will be headed to the Turner family in Midway, Utah for the epic Tails' Plane from Sonic 2, followed closely by Toy Story's "Slinky" and "Appa" of Avatar. So amazing!!!
.
We love your video reviews!
 If you are up for creating one, we would absolutely LOVE it! Send videos (about a minute in length) to 
info@madsencycles.com
 and we will publish it. What MADSEN features do you like, and why? What made you choose MADSEN? Check out Whitney's 
here
:
More NEWS from the MADSEN MAGIC SHOP
 Jared has (at last) created the much-requested MADSEN Mælkekasse (milk cream crate), available now. These are currently being hand-made in the MADSEN Magic Shop now - just in time for the holidays! Perfect gift for your MADSEN-lover. Fits your front rack perfectly!
New Bike Colors are now IN STOCK, and will sell out fast due to small quantities.

MADSEN once again offers pay-over-time options with Affirm. Check out your 0% offers now!
Check out new instructional videos on our YouTube playlist and let us know what other helpful videos you'd like to see.
Front rack mounting kits for older bike models (2009-2015) are back! These can be ordered here.
Save Big on All Bikes & Accessories
Join the Madsen Community Facebook Group
Connect with fellow MADSEN community members across the globe to ask questions, and to share tips & tricks, bucket bike hacks and fun ideas. Thank you for joining in the conversation. Best community ever! 
Jared's Tip of the Month
Jared Madsen shows how to replace the chain on your bucket bike (chains do not need replacement often - only when damaged or stretched). 
Happy BLACK FRIDAY shopping! Thank you for supporting MADSEN Cycles this holiday season.
Team MADSEN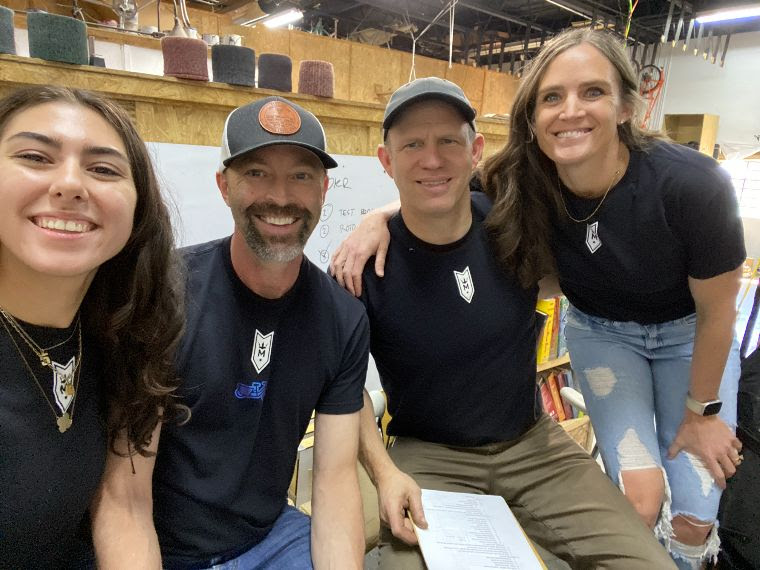 MADSEN Cycles | 800-206-0941