Hey Madsen friend,
Don't Miss This Summer Ride!
Use code RED at checkout for $200 off a Candy Apple Red
code expires July 4th 

NEWS from the MADSEN MAGIC SHOP:
We had such a fun community ride last weekend from the shop to the International Peace Gardens in Salt Lake City. Cheers to those who came out - it was so nice to meet you all in person. Let's do it again soon.

ANNUAL PARADE BIKE-DECORATING CONTEST on

 July 4th! Find inspiration here  . 
SOFT TOPS will finally arrive this month. If you have one on backorder, watch for it in the next few weeks. There will be YouTube instructions on how to install it.
All E-Bikes are on backorder until next week, when we will have a handful in stock. Order early to reserve one of these.
E-kits are currently on backorder. Get your order in soon, and we will ship them in order of purchase date. ETA is July 31, 2022.
MADSEN COMMUNITY ROCKS:
4th of July MADSEN Bucket Bike Contest
Enter Your Bike

: Send your festive 

#july4thmadsen photos and videos to info@madsencycles.com or by Instagram DM by July 5th. 

If you post your bike, please tag @madsencycles and use the hashtags #july4thmadsen and #creativemadsenowners to help us find it!

VOTING will take place on Instagram and Facebook Stories on July 6th.
Check out some #creativemadsenowners bucket bike decor. Also see our Instagram Highlight "Parade Bike" for even more fun ideas.
Join the Madsen Community Facebook Group
Join fellow MADSEN community members across the globe to share tips and tricks, bucket bike hacks, and creative ideas! There are all kinds of discussions happening here with fellow MADSEN bike owners.
Join Now
Jared's Tip of the Month
Jared Madsen shows you how to remove the rear wheel from you MADSEN bucket bike
Have an amazing holiday weekend.
Stay safe,
Magdalene, Jason, Jared, and Lisa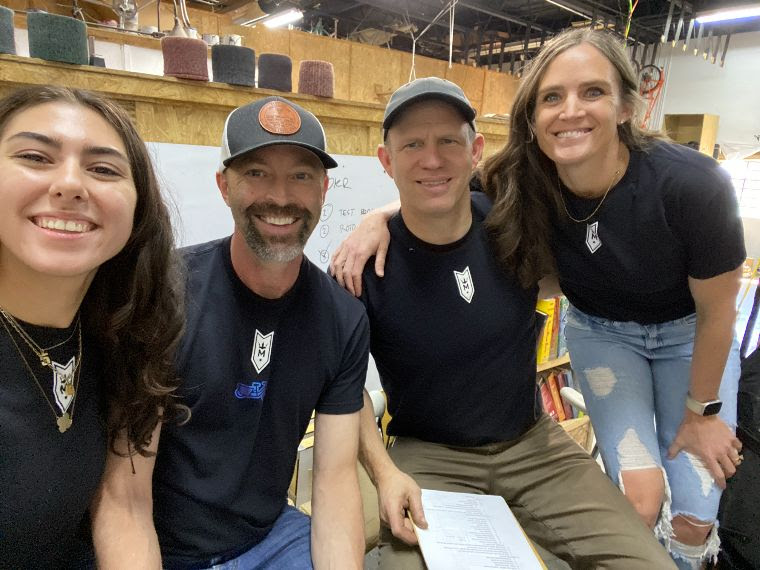 Team MADSEN 
| 800-206-0941

   Family Owned                         Easy to Assemble                Holds up to 600 lbs
Based in Salt Lake City      Just unpack and install the     Perfect for kids, dogs,
                                                        front wheel                      groceries, and more